Year 5 2017-2018
Week Beginning: 22nd July 2018
Monday: Start Cottages Finish Main School
Sports - Wear Your Kit!
Tuesday: Start and Finish Cottages
Talent Show in the Morning - don't forget props, instruments, music, etc.
Wednesday: Start Main School Finish Cottages
Last day of Year 5 - sniff sniff sniff
Year 6 Leavers' Graduation Ceremony at St Giles' Church
Thursday: Holidays!
Sleep in
Think about all the wonderful things you've enjoyed and achieved this year
Water Fight
More sleep!
Friday: Holidays!
Play games with friends and family
Eat ice-cream
Year 5 Reading Workshop for Parents
Sunday 22nd July 2018
It's finally here.  Your last week of Year 5. 
We spent last week engaged in lots of health and sports activities as it was Health and Sports Week - funny that.  There were talks from Dr Cookson (Sam's mum) who came in to teach us about the different aspects of life which affect our health, and Dr Medard, who taught us about keeping our minds healthy.  We played tennis, golf, korfball, football, lacrosse, cricket, multi-sports (think Crystal Maze tasks!), and paceball! There were also dance and Zumba lessons too - it's an exhaustive and exhausting list! There's one final activity this coming week as we join Katy for gymnastics and any remaining PE kits can go home for a good wash!  In the snippets of times between our healthy activities, we wrote up our investigations from Science, practised multiplication methods and wrote our Greek myths.  16 of our wonderful children took off on Thursday morning, accompanied by Mr Willis, to a korfball tournament (because they hadn't done enough sport).  They represented the school marvellously and made sure Mr Willis got back safely- thank you.
As it's our final few days together, books will be making their way home for you to keep.  Please bring in a bag (or two) to carry all you need home with you. Some of you may need another to empty your trays into! 
I think that's it for now.  I need to go and find my stash of tissues,ready for Wednesday!  See you tomorrow, Year 5!
Thursday 12th July 2018
Due to technical maintenance over the weekend (i.e. I'm getting a new laptop – ooh!), I'm getting in early! I know! Last week we were late, this week we're early!
It's been an action packed week; there's no let up just because it's the end of term! Different groups of children represented the school at a cricket tournament at Nottingham Trent – apparently they had very nice pasta for lunch – and a tennis tournament at Lady Bay Tennis Club. Thank you to both for your hospitality. We were treated to a fine performance by Year 6 on Tuesday as we watched their production. This time next year, it will be your turn – eek!
On Wednesday, we showed a very mature attitude as we watched the Changes SRE video and the children asked some really insightful questions in our follow up discussions; there will be more time for questions next week.
Today, the children all toddled off for a taster morning at West Bridgford Comp. The classes experienced a range of activities: lighting Bunsen burners, learning about Hinduism, and French and English lessons sounded like great fun!
Next week, we begin our Health and Sports Week. Make sure you come to school in your PE kits each day! You have had a letter about which activities you will be engaged in and a copy of these can be found in the Letters Section.
Because of our busy week, we've not had any rewards but well done to all of you for your behaviour at the Comp and during our SRE morning.
Enjoy your weekend.
Sunday 8th July 2018
Goodness! What a busy and HOT few weeks we've had. Apologies for not posting last week but hope you can understand how busy this time of year is, despite the fact that there are only just over two weeks left! Reports, concerts, sports, class swaps, welcome evenings, and just dealing with the heatwave have left us all a little zapped of energy and typing a blog seemed all too much last weekend!
So what have we been up to? Well, first we met our Year 2 buddies and shared information about ourselves with them, read books and played games together. It was a lovely afternoon and hopefully the new Year 3s are looking forward to seeing you all again in September! Of course, you got to spend some time with them during Class Swap morning and the word from your new teachers is that you were really good at looking out for our new intake. We knew you would be!
Then there was the Instrumental Concert which involved our recorder players and the fabulous Samba band – you all sounded great and we can't wait until we get to see you playing an assortment of instruments in Year 6. Both of these groups were in action again this week as they entertained visitors during our Friends of WBJS concert.
Wednesday was a big day – Class Swap morning! Everyone seemed to have a good morning in Year 6 and created some pieces of work ready for display in your new classrooms – sniff sniff! Whilst we enjoyed meeting our new classes, it was lovely to have you back in the afternoon!  Yes, really!
Next week, we have some work on angles and translation of shapes planned, more grammar work linked to Greek myths, a lesson on ancient Greek democracy, an investigation into levers and SRE. There are tennis and crickets events and an opportunity for some of us to watch the dress rehearsal of Year 6's production. Phew! Who said teachers are easing off before the Summer holidays?! We hope you've had a good rest over the extended INSET weekend!
There was no Learning Champion assembly due to Lower School sports week. A big well done to our Historical Greats though; Oscar M, Arian, Oscar C, Georgia, Aniyah and Freddie all deserved a pat on the back!
Remember to bring in water bottles, sun-cream and hats and see you all tomorrow.
Friday 22nd June 2018
Wow! What a week! We're going to need the weekend to recover I think. It was Sports Morning on Tuesday and the weather was very kind to us. Lots of fun was had during the races and it was so nice to see so many of you taking part in the events – including your parents! There were Maths puzzles to solve and Greek myths to be heard too in Literacy. We had athletics sessions, French food and more CAD during our three-way split on Wednesday. Thursday was super busy with artist Emma Reynard working with Class 8 and Class 9, Paul from Little Wickets working with a group of us and visitors galore it seemed! Today, Class 7 have worked with Emma to create circus themed images. And of course today has been the Summer Fair and the stalls were FAB-U-LOUS! So much effort has gone into the fair from you all. Whether you ran a stall, donated hamper prizes, teddy bears, plants, books, DVDs, took part in the Top Class Challenge, baked a cake, designed a Fair poster, or just threw a few sponges at the teachers, a HUGE big thank you for all your help and efforts! You are brilliant and we hope you had fun!
Congratulations to our Learning Champions this week who are Mitchell, Bryleigh and Alastair.
Friday 15th June 2018
It's been assessment week in Year 5 and everyone has worked their little socks off – thank goodness you've washed your feet. In between, we've also had athletics, French and some Sketch Up (a CAD programme). On Monday, we had a look at the automata designed and created by artist Keith Newstead as we prepare for an exciting set of workshops with another artist, Emma Reynard. Emma is working with us next week to create pieces that Keith will use to inspire a piece of work which will be displayed in West Bridgford Library. The project is part of the Big Draw and we are thrilled to have been asked to be involved. Our theme is 'The Day the Circus Came to the Library'. There were many wonderful ideas about what might happen if this really were the case. Watch this space for more details when we have them.
Some of our year group had a busier than normal Thursday this week as 12 pupils made their way to St Peter's Junior School in Ruddington to take part in an art workshop with Jesse Gray, St Peters and Gotham. The children worked with textile artist Debbie Bryan to create collage pieces. Mr Arnold and Mrs Parnell also took a team of our athletes to a competition after school – phew! What a busy day!
On Tuesday, Tahseen, Bea, Lola, Lottie, Oscar M, Anastasia and Layla held a cake sale at Cottages to raise money for Great Ormond Street Hospital. Their hard work and very yummy cakes raised over £85! What a fantastic result! Well done, you've made us very proud – and a little bit rounder!
Rewards this week went to Bea, GiGi and Dylan as our Learning Champions and Alex W, Shelby, Mathilde, Sophie Wa, Sheryar and Kitty as our Historical Greats; well done to you.
Don't forget to keep bringing in hamper donations, books, DVDs, teddy bears, plants, raffle tickets and Summer Games entries for the Summer Fair - 1 week to go and we can't wait to visit your stalls!
Sunday 10th June 2018
Welcome back to our final half term! It felt nice to be back at Cottages after our week's stay at Main School. Our work in Maths was focussed around revision of calculations and, that old favourite, fractions, decimals and percentages. 'How to Read a Reading Paper' was the main task in our Literacy lessons with the odd bit of SPaG thrown in for good measure. As you may be able to tell, we're heading into assessment week next week.
We looked at mosaics in art and had a go at creating our own using squares of paper – going round corners is quite tricky we found. In RE, we looked at different religions practised in Nottingham and where just a few places of worship are located around the city. Tuesday afternoon marked the last of our Science Days (the first half of this day was holding the moon last half term – the MOON!) and, working together in teams, the children created launchers and catchers. There were some great ideas and some launchers fired the aluminium foil cannons pretty far! A strong smell of hairspray, wax and toothpaste filled the air on Thursday which could only mean one thing: Class Photo Day! We do scrub up well, if we do say so ourselves! Also on Thursday, we were joined by Phil from Little Wickets Cricket Coaching, Bingham. He worked with a group of children to teach them bowling and fielding skills in preparation for a tournament some of Year 5 will be taking part in. Whilst this was going on, the rest of us were playing a game of rounders. Our other sporting activity this week was athletics.
Our Learning Champions this week were Max C, Aryaan and Kaye and our Historical Greats were awarded to Iris, Layla, Ayaan, Mia and Ji Ji; well done, everyone!
Don't forget, next week there will be a Year 5 Cake Sale on Tuesday, raising funds for Great Ormond Street Hospital.
Tuesday 29th May 2018
Happy half term! We hope you enjoyed the sunshine this weekend and that the misty skies which have followed haven't stopped you from having fun.
As we were based back in Main School, last week felt quite strange; whilst it was a nice change not to have to walk up and down Exchange Road, we are looking forward to going back 'home'! During our time at 'Big School', we worked on reading timetables and various aspects of grammar. There were also lessons on prefixes. We made our fidget spinners (which were hugely successful, even if we do say so ourselves) and learnt about the effects of global warming upon the land and oceans. More stretching and posing was on the cards as we created our own yoga sequences.
When we return to school for our final (sniff sniff) half term, we will be learning a little about the ancient Greek civilisation as well as continuing to cram as much learning in maths, science, literacy, French, art, athletics, etc. into our timetables!
There were no Historical Greats this week but we celebrate with Milan, Martha H and Charlotte who were crowned Learning Champions. Well done!
We shall see you back at Cottages next week. In the meantime, enjoy the break and get working on the Summer Fair stall ideas and posters.
Saturday 19th May 2018
What a weekend it's been! Royal weddings, our boys playing football in the National School Teams Cup, the FA Cup final and a new blog!
It has been quite a week too as we GOT TO HOLD THE MOON! Yes – our special visitor arrived in school and we all got to hold lunar samples and handle a set of meteorites. Alongside this, we made our own edible models of meteorites; any excuse to nibble on some chocolate! Thank you very much to Mrs Moss for arranging this opportunity for us all; it's a very special thing to be able to say you've held the moon.
In literacy, we continued to focus on writing suspense and in maths, we looked at a range of calculation problems and questions involving time. Our fidget spinner plans were completed in readiness for making them next week. We looked at a range of images from the ISS and identified the continents and some of the countries that were been flown over.
Our Learning Champions this week were Tahseen, Martha D and Jonny, and Norah, Esmé, Freddie, Raul, Martha H and Henry were our Historical Greats; congratulations to all of you.
Remember, we shall be based at Main School all next week. This means drop off and pick up will be from Main School every day whilst Year 6 borrow Cottages for a post-SATs treat.
Sunday 13th May 2018
What have Year 5 been up to this week ,we hear you cry?  In Literacy, we've begun working on writing suspense  and linking it to our Space topic (any excuse to watch a bit of E.T.).  How do the setting and character's behaviour create that 'hairs on the back of your neck' feeling?  We continue to explore the genre next week. 
Measures has been the focus of our Maths work, particularly working out volume and capacity.  Next week, we will revisit calculation problems and time.
As part of our Science topic on forces, we were joined by Dr Fairhurst (of the Institute of Physics - ooh!) on a trip to the park where we took part in some demonstrations using the play equipment; we'll be talking about what we found out next lesson.
We shared some of the most super exciting news with the children this week ... The Moon, the actual Moon (ok, not all of it but still...) will be coming in to visit the school next week! Yes, the Moon! Make sure you're in school on Tuesday as this is when Year 5 get to see and hold pieces of the MOON!  We're super excited as you may be able to tell. 
There were no Learning Champions this week due to the Bank Holiday but our Historical Greats were awarded to  Charlie P, Dylan, Violet, Jenna, Natalie and James.  Fabulous work, people!
Did we mention the MOON was coming to school?!
Monday 7th May 2018
What glorious weather!  We hope you've had a fun (and safe) long weekend in the sun and haven't eaten too many ice-creams.  The weather was not so great last week, especially on Wednesday morning when we had to make a mad dash across to the outdoor classroom for our French lesson on shopping. C'est la vie!
We completed our space reports in Literacy and are gearing up for a new topic which the teachers can't wait for (that's a hint).  In Maths, measurements and converting between them was our focus and  we'll carry on this week.  Using 'role play', we talked about the relative orbits of the Sun, Earth and our moon - it was hard work being the moon!  Our chalky space pictures were completed and we started to look at how fidget spinners work in DT.  There was yoga and more writing on our blogs too. 
Thank you to the parents who were able to come along to the Reading Workshop on Thursday evening; our presentation is just below this week's timetable.
Congratulations to our Learning Champions Oscar M, Mia and Martha D and to our Historical Greats, Annie, Isaac, Sean, Lenny, Leah and Phoebe.
Sunday 29th April 2018
We had a fairly normal week at Cottages IF YOU CAN CALL A MASSIVE SPACE CENTRE SLEEPOVER NORMAL!
Maths focussed on fractions once again as we added and converted between mixed numbers and improper fractions; we move on to measures next week. In Literacy, we performed some fantastic poems, battled it out over which book should be our next class read in a Book World Cup and began researching our space topic using books from the library. Next week, we will be writing reports using the information we have collected.
Cricket and yoga continued as did the writing of our Easter blogs and, in French, we practised saying numbers as we learnt about the history of the Euro.
The awesome size and distances between the planets in our solar system was our science focus and we also learnt about the Space Race and what life was like on the ISS for Tim Peake. And finally, after weeks and weeks of anticipation, most of us voyaged to Leicester to sleepover at the Space Centre.
Hearing you all buzzing and chatting, it is clear you enjoyed the trip as much as we did. The children behaved most fabulously as we took part in quizzes, watched incredible films in the planetarium and explored the exhibits around the centre. We had chance to make and fire our own rockets at the moon and there was a demonstration about rocket science and the forces involved which proved highly entertaining, especially as we watched Charlie spinning around on an office chair with the help of a leaf blower! We were all very much ready for bed by the end of the night though how much sleep we got is anyone's guess! Wonderful behaviour was shown throughout and you all deserve a massive well done and thank you for this. We also want to say a huge thank you to Mr Willis, Mr Martin and Mrs Woodford for giving up their Friday night to accompany us on the trip and to Mrs Stephenson, Miss Cripps, Mrs Cresswell, Mrs Lewis and Aran for joining us too!
This week our Learning Champions were Amelia, Amelie E and Sam W. Our Historical Greats were Aryaan, Bryleigh, Tahseen, Bea, Evie and Alfie L.
Sunday 22nd March 2018
It's been such a while since our last blog!  Apologies for the lack of news at the end of the Spring term; the excitement from organising and celebrating our arts week at the exhibition (which was fantastic) must have taken it out of us and of course there were Easter eggs to eat!  We hope you had a restful holiday and managed to eat some healthy food amongst the chocolate feast!
The sunshine made a glorious return, just in time for lessons, and we've been enjoying spending some of our break times on the field at last. Whilst we have continued reading Street Child in Literacy (it's good isn't it, kids!?), we have started to introduce our new topic by creating some chalky space backgrounds... more to come.
We have been tackling fractions, decimals and percentages in Maths which we will continue with into next week.  In science, we encountered various mixtures and solutions (do you know the difference?) and came up with ways to separate out the different materials. Blogging and French numbers were on the curriculum on Wednesday and we've been looking to improve our cricket skills in Games.  After all this hard work, we were grateful to learn some gentle yet strengthening balances in our yoga lessons.
We're looking forward to our big trip to the Space Centre on Friday; dig out those sleeping bags and get your toothbrush packed!
Learning Champion certificates were rewarded to Lola, Cas and Zak and our Historical Greats awards were given to Lottie, Max C, Juliet, Holly, Niamh and Max D - well done, everyone.
Poetry Selection for Easter Homework Task
Sunday 25th March 2018
At last, the sun is shining and it feels like Spring; I didn't even mind getting up an hour earlier today.  How many of you remembered to move the clocks forward an hour?  Can you find out why we do this?
It's been a great week.  We have been tidying and finishing off bits of our arts projects in readiness for the exhibition on Wednesday - please come along to Main School and see what everyone has been up to.  Parents' Evenings were this week and all of the teachers returned home happy so well done all of you for working so well and giving us lots of positive things to talk about.  In Topic, we heard about how poverty affects children living in the UK today and not just in the past.  There were lacrosse lessons in the remains of the snow from the Mini Beast from the East and we were all glad to go back inside at the end of our sessions.
We visited West Bridgford Methodist Church on Tuesday where we were asked to think about the Easter story and in particular, the relationship between Jesus and Peter, one of his disciples.  We also reflected on who Jesus was asking forgiveness for when he was placed on the cross.  It was a warm welcome, as always, from the church and they were impressed by the thoughtful responses the children gave to their questions.  They didn't even seem to mind that some of us rocked up in our onesies in honour of World Book Day!
Thursday and Friday were our BIG TRIP days with visits to Southwell Workhouse.  We were sooooooooo impressed by your attitude, behaviour and willingness to engage in the activities.  Dressing up as paupers certainly helped us get into role and you were well behaved Victorian children, though with the Master and Matron keeping their eyes on us, we wouldn't dare be anything else!  We've already heard some lovely feedback from you about how much you enjoyed the day and how much you learnt.  Our guides also commented on how well you behaved - thank you. 
There were Learning Champion awards given to the 3 As: Anastasia, Alex R and Aniyah; congratulations!
Saturday 17th March 2018
When we told the children on Monday we were starting off by telling stories and writing, I think they thought we'd forgotten it was Arts Week until they realised we were heading for some creative writing! After hearing about the story of Alice in Wonderland and Through the Looking Glass, the children retold the scene where Alice first meets the Mad Hatter, the March Hare and the Dormouse. We then read the Jabberwocky poem and spent the rest of our day making up our own nonsense poems – not as easy as it first sounds.
Tuesday was most definitely art day. By 3.15 we, and (to Mr Batchelor's dismay) the corridor and toilet floors, were covered in paints, ribbons, a mix of paper, and papier mache; we can't wait to show off the finished products at the exhibition.
On Wednesday, we met Rebecca Hart who works for Dance Equation. She choreographed a dance sequence for us, based on the Alice stories and even managed to link it to maths – I know – clever! When we weren't dancing, we were creating themed board games.
It was our normal Thursday three-way split so that meant braving the cold for lacrosse and banging out some rhythms on the djembe drums. Our 3rd activity was another arts based task creating playing card characters.
Arts Week officially ended on Friday with some reflective maths and finishing off bits and pieces. We still have lots to complete before the big exhibition so we're squeezing in little bits throughout next week.
It's going to be a busy week too; Lacrosse lessons on Monday, a visit to the Methodist Church on Tuesday, visits to Southwell Workhouse and a concert on Thursday evening! Ooh, and we nearly forgot; it's parents' evenings too!
Think we might need a holiday!
Congratulations to our Learning Champions: Amelie W, Chloe and Daniel T.
Enjoy watching the snow and keep warm.
Sunday 11th March 2018
The snow seemed to disappear as quickly as it fell so it meant we were back to normality once more; well at least until Tuesday when we had our second science day!  The theme this time was 'Food Lab' and we became technicians for Sainsrose, Tescda and Morrisburys.  We tested the viscosity of tomato sauce, investigated whether buttered toast always lands the same way up and looked at which additives could make yeast produce more carbon dioxide to make our bread more airy.  The smell of toast did make us hungry most of the day, but this was quashed by the smell of tomato sauce which permeated throughout one of our labs!
We looked at remainders in maths and when to round our answers up or down.  We continued reading Street Child and used this to research life in a Victorian workhouse.  In history, we thought about the arrival of the railways in Victorian Britain and how different people may have felt about this.
We were joined by 3 of our governors on Thursday who had the opportunity to join in djembe drumming, coding and a slightly soggy lacrosse session!
Mathilda, Shelby and Emily were crowned our Learning Champions and our Historical Greats were Rais, Bertie, Charlie G, Liam, Theo and Jiahan - good work, everyone!
Sunday 4th March 2018
What a week!  The staff started with INSET on Monday where they took part in a drumba session, talked about science and planned activities for arts week.  We had two days of school and then 2 snow days! We still managed to fit in some work though, believe it or not! In maths, we revisited our learning of the bus stop short division methods.  In literacy, we edited our written work based on Tom's Midnight Garden.  We even squeezed in some history; having wrapped ourselves up against the cold and snow, we were led on a tour of our local area.  Did you know the Musters family won West Bridgford Hall in a card game?  The snow and bad weather conditions did mean that we have had to postpone our Book Day activities but are hoping to spend some time on these next week so don't forget your bedtime stories if they're still at home.
See you all tomorrow!
Mrs Cox, Mrs Green, Mrs Moss, Mrs Stephenson and Mrs Sellars
Thursday 1st March 2018
Snow is falling
All around me
Children playing, having fun
It's the season (SPRING?!),
Love and understanding
Merry Snowday, Everyone!
Thursday 22nd February 2018
Happy half term, everyone!  Whether you're spending your week here at home or are off in far flung places, we hope you are having a great break.  This is just a brief note about our activities during the last week of half term, which seems a while ago!  
We continued work on Victorian samplers and had a go at designing various patterns and pictures before recreating them  in stitches; we were pleasantly surprised by the skills of the children and the lack of sewing related injuries!  In maths, we looked at different ways in which division problems can be interpreted and how to solve them using partitioning and known facts.  Literacy work focussed on writing descriptions of garden settings and characters we may meet there.  In history, we heard the sad but heroic story of Eyam, the village which self-imposed a quarantine when the plague arrived.   Our science work was based around revision of solid, liquid and gas properties.  The main event for our week was a reprisal of the Young Voices concert at the Methodist Church.  Well done to all who took part in the performances - what talented children you all are!  You must get it from your teachers!
Enjoy the rest of your break (no broken legs though all you skiers) and get picking out which book you're going to bring in to celebrate World Book Day!
Saturday 10th February 2018
The children had us in stitches this week, literally, as we looked at examples of Victorian samplers this week before reminding ourselves or the stitching work we did last year for Art Week.  We tackled running and cross stitches in preparation for creating our simple samplers next week.  In science, we dissolved sugar (the solute) and made careful observations of how the water (the solvent) changes as it became a solution - check us out using science words!  Our topic work found us recruiting Roundheads and Cavaliers to fight for the Parliamentarians or the King during the Civil War. Meanwhile, our literacy and maths work continued with more work on Tom's Midnight Garden and multiplication respectively; next week, we are moving onto division methods and will be writing atmospheric descriptions.
Our Learning Champions were Iris, Ji-Ji and Oscar C and our Historically Great were Liv, Charlotte, Mitchell, Sam CH, Alfie N and Georgia - great work, everyone.
Friday 2nd February 2018
We began our week using coding skills to create a game where your task is to save a phone from falling down a toilet. Much fun was had when the children were let loose and multiple phones made their way towards multiple toilets! In maths, more multiplying was on the cards as we learnt how to use the expanded and compact method for multiplying 2 and 1 digit numbers and how this method is used for calculating area. Tom's Midnight Garden provided the basis for our literacy work; we looked at how brackets are used and wrote character profiles about Tom. In our topic work, we reviewed our visit to St Giles Church before we moved on to investigate the legend of Robin Hood. After using several sources, did we really believe Robin Hood (or Robert Hood, or Robyn Hod!) existed and was he from Nottingham or, in actual fact, a Yorkshireman? We'll leave that for you to decide yourself!
Our Learning Champions were Annie, Dan and Kitty (well done) and our Historically Great awards were given to Izzy, Milan, Alastair, Ella, Jacob and Missy – congratulations!
Sunday 28th January 2018
Another whirlwind of a week in Year 5. Members of St Giles' congregation welcomed us on Monday afternoon as we paid a visit to learn about the history of the church and our local area. The extension of the church, at two different times, is a reflection of how West Bridgford has grown and we are looking forward to finding out how and why that happened over the term.
Tuesday was, of course, Science Day and we were extremely busy investigating who had taken Mrs Cox's special biscuits and finding out the best way to clean up the mess left by the culprit. In the end, after identifying a mysterious powder and using chromatography to spot that a black felt tip pen had been used to write the ransom note, Mrs Stephenson (Yes! We're still in shock too) was unveiled as the biscuit-napper! The children and the adults had a fun day and even learnt some things too – amazing! Just a few photos are below and there are some on our Twitter page if you fancy a look.
Wednesday saw West Bridgford (or maybe that should be Wet Bridgford) deluged by rain and we got a little bit wet on the walk to Cottages from main school. Actually, that's not very accurate – we were completely drenched and a sea of socks and shoes surrounded Class 8's radiator!
Thankfully, we had dried out by Thursday when we celebrated the efforts and achievements of 6 of our children in our new weekly awards. Watch out for homework linked to the eponymous awards in the next few weeks. The first recipients were Sophie Wy, Zak, Henry, Sean, Amelia M and Shelby; well done, everyone.  As a year group, we also managed to collect the all-important 60 Time Machines which we are banking and putting towards a bigger treat.
In maths, we have been working hard to secure our understanding of multiplication and we will continue with this next week. In literacy, we have focussed on writing descriptions about our time machines, linked to our topic and our class read, Tom's Midnight Garden.
Saturday 20th January 2018
What a week! We had a rainy start which meant only Class 9 made it out for lacrosse before the heavens opened. It meant classes 7 and 8 had plus de temps pour le français (or more time for French in English!). We spent our topic lesson searching out facts from different centuries and adding them to our own timelines which many of us found interesting.
Tuesday was of course Young Voices for most of the children. The concert was the culmination of months of hard work. It was a long day with a long rehearsal at the arena before the show began but it was worth every minute. What a performance! What an atmosphere! What fantastic memories we have taken away!
Then it was Wednesday morning. For many, including some very tired teachers, Wednesday was hard work due to arriving back from Sheffield after 11pm. However, we worked through it and no one fell asleep on the desks; we actually enjoyed some oral story telling as part of our literacy work.
A scene from Young Voices before the show
During the week, we have carried out our own scientific investigations to find out which was the bounciest ball from a selection – did the size and weight of the ball make a difference? Next week, we have a Science Day on Tuesday, which we are very excited about. Photos to follow next week, we hope.
Year 5's Learning Champions this week were Arian, Lenny, and Niamh and we gave our final Animal Awards (we begin our newly themed awards next week) to Amelie W, Freddie, Mia, Violet and Thomas. Well done everyone.
We hope you all have a relaxing weekend.
Sunday 14th January 2018
Welcome back, everyone. We hope you had a lovely Christmas break; it does feel a very long time ago now.
The children have had a busy first week back as we worked through reading, SPaG and maths assessments. Everyone persevered and several 'Time Machine' tokens (our new year group reward tokens) were given out in acknowledgment. Lacrosse lessons began on a very chilly Monday morning with Mike Aspinall, who has taught Year 6 for many years now. This is the first time Year 5 have had the pleasure of his experience and the children seemed to enjoy the drills, in spite of the bitter cold. We launched our new topic on Local History and wrote letters to our future selves. 'What would we be doing in 25 years?' the children were asked and they produced some lovely letters. These should make their way home in the next few weeks (if they haven't already) with the hope you will store them away to be read and enjoyed in the future. Our science topic on materials and their properties found us rummaging through a bag of Mrs Moss' kitchen wares and thinking why the items had been made from particular materials. Most of the children have been practising songs and dance moves in readiness for Tuesday's Young Voices concert. Mr Martin has sent home a letter with the final details and there is a copy in the newsletters section of the website; it should be a lovely event.
Saturday 23rd December 2017
We've reached the end of term!  This week, we've enjoyed our Christmas party (not a spill in sight - well done!), performed as part of the recorder group in the Christmas carol service at St Giles and showed off more talent in the talent show; what a week!  There was even maths and literacy work going on in the form of reading line graphs and writing alternative lyrics to the 12 days of Christmas.  Our term ended with the usual Serious Assembly and carol singing on the playground. 
It's now time for a well deserved break with our families.  Whatever and wherever you are spending Christmas and New Year, we hope you have a wonderful, restful time.  Merry Christmas and Happy New Year from the Year 5 team - see you next year!
Sunday 17th December 2017
First, let's start, for a change, by congratulating our Animal Award winners. Beatrix, Lola, Mathilde, Max D, Martha D and Juliet had their efforts recognised this week; well done.  Now as if putting on a production wasn't enough, we had our final mindfulness session with Mrs Crawford, our final swimming lesson and a day of Bikeability!  We  managed to look at relative clauses in Literacy and reviewed our mental strategies in Maths.  Christmas dinner was enjoyed by many on Thursday and some of us even braved eating... SPROUTS! 
But of course, the highlight of our week, if not the term, was our production which can be summed up with some familiar words below.  Huge well done to all of you!  You have some very proud teachers! 
We finally made it!
We'd been in panic mode for days,
We gave it our best and final shot
To pack a punch and hit the spot,
And now we're standing tall!
We dug out the costumes and the props again,
There were lots of auditions
The quirky and often outrageous!
It was the greatest little show in all of history.
We raised the bar
There was 'oohs', and 'aahs',
Photo opportunities and Razzamatazz!
We wore such things
As tea-towels and angels wings,
Tinsel halos, silver paper crowns.
And stood in public in our dressing gowns!
We were busy people with a never-ending
List of things to do,
But with skill and determination
We pushed on through.
And
Oh what a wonderful night!
 Sunday 10th December 2017 - 5.30pm
It's stopped snowing.
Ah well.  It was exciting while it lasted!  Hopefully you got chance to build a snowman (or a snow mouse at least) and stomp about in your wellies.  The excitement of snow may be fading but we have much to look forward to this forthcoming week in the shape of our PRODUCTIIIIIIIIIIOOOOOOOOOONNNNNNN!  We're a little excited.
There are a few more rehearsals this week and several props to finish off but we're almost stage ready.
Last week, we had a few runs through different scenes and managed to visit the Baptist Church on Friday to get a feel for our venue.  We also managed to squeeze in some descriptive writing in Literacy and looked at some mental strategies in Maths.  On Thursday, we tested out a couple of the production songs as part of the Friends of West Bridgford Concert and were met with smiles - phew!
We shall run through arrangements with you all again, including costume checks so your only job is to keep practising those lines in your best loud stage voice!
Whilst we didn't have time to fit in our Animal Awards, Ben, Sophie and Evie were rewarded with Learning Champion certificates for their good work.   Well done, you three!
Sunday 10th December 2017 - 10.30am
IT'S SNOOOOOOOOOOWIIIIIIIIIING!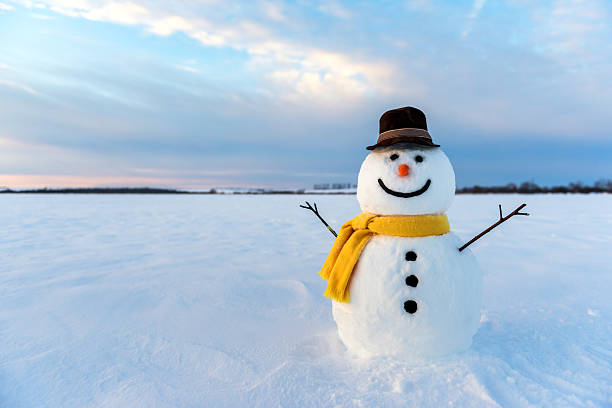 Sunday 3rd December 2017
December!  How did that happen?  That means our production will soon be here!  Arrrrrrggggghhhh! Nobody panic!
Thankfully, we have had 3 days of Advent calendar chocolates to help keep us calm - how many of you have eaten them mindfully, I wonder...
There was more work on play scripts (as well as fronted adverbials) in Literacy and in Maths we used data loggers from the Science cupboard and used the data they provided to create our own graphs.   We made our decorations for the hall; we can't wait to see how they will look when put together with the rest of the school's work.  There was more dance and coding too.  We even had a few flakes of snow on Thursday - very exciting. 
Congratulations to Esme, Alfie L and Jacob who were this week's Learning Champions.
 Sunday 26th November 2017
Rehearsals are now underway for the Christmas production and the children are doing a sterling job of learning their lines and the words to the songs. In Maths, we spent time learning about the angles around a point and on a straight line and moved on to look at angles within rectangles. There was more coding and dancing (though not at the same time) and we continued with our mindfulness lessons by learning about the insula and how to recognise our feelings when we experience 'wobbles'. Next week will be filled with more rehearsals and prop making as well as learning about fronted adverbials in Literacy and practising using addition and subtraction in the context of statistics.
Many thanks to those of you who came along to the Christmas Fair on Saturday; we hope you enjoyed it! A big well done to Henry who won the Year 5 Bake-Off with his creation of a sleeping Santa; well, he does have a lot to do at this time of year!
Congratulations to our Animal Award recipients: Tahseen, Josh, Amelie E, Zak, Alex R and Gi Gi. Our Learning Champions this week were Rais, Raul and Jenna. Well done to all of you.
Sunday 19th November 2017
Busy, busy, busy is the best way to describe our week, with a little fun (did we really say that?) thrown in!  The children studied play scripts in Literacy and the properties of shape, with a focus on perimeter, in Maths.  Science saw the children labelled with various vocabulary and finding links between themselves; the result of this was lots of good recapping and discussions about lifecycles.  Monday afternoon was production time and we read through our script having discovered which parts everyone had been cast in.  On Tuesday, Mrs Crawford paid us another visit and we got to eat chocolate (yes, you read that correctly) mindfully - what a treat!  It was Groups 3 and 4's turn to undertake Bikeability training on Wednesday whilst the rest of us continued learning our lines, created dance motifs and programmed Microbits.  On Friday, we enjoyed seeing, amongst other outfits, the assortment of onsies owned by Year 5 as we marked Children in Need.  Thank you for your support; anyone who saw the programme on Friday evening couldn't have failed to see the importance and impact this event has on children's lives.
We celebrated the achievements of Sam CH, Aniyah and Martha H in our Learning Champion assembly and Alex W, Amelie W, Dylan, Charlotte, Ayaan and Sam W in our Animal Awards - congratulations children.
Next week sees more work on our production and on geometry.  Don't forget that we begin at Cottages on Monday morning and will finish at Main School.
Enjoy the rest of your weekend.
Saturday 11th November 2017
First of all, just a thank you to all of you for remembering to give your parents your parents' evening slips - very brave of you!  It was lovely to meet so many of you and have the chance to talk about how well Year 5 have settled into life at Cottages.  Poetry has been the focus of our literacy work and we have used a variety of autumnal photos as the stimulus for our free-form poems.  The children have demonstrated the range of figurative language they have absorbed over the years and we've enjoyed reading their work.  Next week, we are studying play scripts which is very fitting as production rehearsals are about to begin!  We have been getting to grips with using a protractor to measure and draw angles in maths; not so easy!  Geometry will continue to be our focus next week. Don't forget Bikeability is on Wednesday so bring your bikes, locks and helmets in!
Well done to Norah, Jiahan and Liam who were crowned our Learning Champions this week.
Right, I'm off!   Strictly is on - I'm still coming to terms with Aston leaving.  Aston! Sniff sniff!
Thursday 2nd November 2017
Our weekly blog is a little earlier than usual so that we can enjoy watching the fireworks this weekend.  If you're off to a display, please keep safe!  The highlight of this week has been... PRODUCTION! Ta dah!  We started the process of casting and were genuinely amazed (yes, really) at the huge talent displayed by the children; it's made the job of deciding roles much more difficult!  Our Literacy work has focussed on the language used in poetry, namely Daffodils by Wordsworth, and this topic will continue.  Measuring and drawing angles is on the maths menu next week after we have spent this week working on multiplication and division by 10, 100 and 100.  We enjoyed our final session of Paceball on Wednesday; we move on to dance next week in the warmth of the hall!
There were no awards this week because of INSET day but well done to everyone for turning up after half term!
Sunday 22nd October 2017
Another crazy week - when don't we say that?  Mrs Cox spent the beginning of the week in Shropshire with Year 6 at PGL so Class 8 were taken care of by Mrs Cresswell.  Class 8 were able to set their butterflies free on Monday morning before Hurricane Ophelia made herself known.  In Literacy, the children wrote persuasive texts against the deforestation of the rainforests.  Rounding numbers to the nearest tenths was on the menu in Maths and in Geography, the children were amazed by the vast size of the trees in the Amazon after looking at graphs comparing the heights of said trees with those typically found in the UK.  Using Henri Rousseau as our inspiration, we sketched different leaves found and collected from the garden at Cottages.  On Thursday, Mrs Cox returned and was very thankful that the children had earned some Golden Time so she could sit quietly in a corner, drinking tea and thinking of her comfy bed! 
Our Learning Champions were Sophie Wy, Isaac and Holly and our Animal Awards went to Liv, Aryaan, Arian, Mitchell, Alistair and Daniel.  Well done, everyone.
After half term, please remember that we do not return until Tuesday.  Children who are in Groups 1 and 2 for Bikeability will need their cycles and helmets as they have their training on the first day back.  The next set of swimming lessons begin too and children in Class 7 and half of Class 8 will need their kits.
Have a lovely, relaxing half term, keep safe and see you all soon!
Sunday 15th October 2017
What a week! In amongst researching facts about logging in preparation for writing a persuasive argument, practising mental maths strategies and written methods of addition and subtraction, we were busy taking care of our new arrivals; 13 painted lady butterflies emerged over the week bringing much excitement and fascination with them. On Friday, Class 7 and 9 released their visitors into the garden and they made their way to hopefully warmer climes - that's the butterflies, not Classes 7 and 9! Class 8's have been a little slower to appear so will be set free next week.  If you fancy taking a look, Mrs Cresswell added a video of one of our newly hatched butterflies on our Twitter feed .
Congratulations to our Learning Champions - Bryleigh, Layla and Izzy, and to the recipients of our Animal Awards – Gi Gi, Mathilda, Phoebe, Dan, Iris and Bertie.
A few special mentions this week too; Max C represented the school at the Rushcliffe Pupil Parliament this Friday and took part in a discussion with the council alongside representatives from other schools in the borough. Mitchell, Leah and Gi Gi also represented the school when they took part in a school's sports festival. Well done to all.
Friday 6th October 2017
October?! How did that happen? It's been photo day and Harvest Festivals this week.  Many thanks for sending in donations for this.  We went back to basics in Literacy and focused our work around word classes and sentence structure this week; much hilarity followed a game of Madlibs.  In Maths, negative numbers and counting using powers of 10 were on the menu.  In other news, we finished our drumming lessons with Mrs Blackburn, looked at butterfly life cycles, thought about people who appear in the Bible and continued our work on South America.  Maths next week will focus on shape and Literacy will be built around research and persuasive texts.  We're are also about to embark on our French lessons - c'est vrai!
Our Learning Champions were James, Missy and Theo and the recipients of our animal awards were Oscar M, Milan, Kitty, Cas, Leah and Emily - bravo!
Saturday 30th September 2017
Sunshine once again!  Let's hope it stays a little longer this week.  We've been busy busy busy yet again in Year 5.  We've written character and setting descriptions, continued our work on place value and looked at different ways plants can reproduce - the potatoes are sprouting wonderfully in Class 9!  Our caterpillars have formed their chrysalides and have been moved into their hatching nets.  In Computing, we created posters to help us remember how to stay safe when using the Internet. 
Next week, we are having a grammar focus in our Literacy work and will be looking at negative numbers in Maths.  It's also school photos on Tuesday so remember to wash your face and brush your hair and teeth!  The Harvest Festival assemblies are on Wednesday so please bring in any donations for this.  More details are on Mr Arnold's newsletter.
Well done to our Learning Champions who this week were Natalie, Ji Ji and Henry.  Our animal rewards went to Max C, Alfie T, Charlie G, Jonny B, Kaye H and Oscar C!  Good work everyone, keep it up!
Sunday 24th September 2017
Hoorah, sunshine! Hope you're enjoying this spell of good weather. How many of you have been out watching (or taking part in) the Robin Hood Marathon events today?
In Year 5 this week, we have been settling into the routine of Cottages – no animal visitors this week although our caterpillar classmates are growing at quite a rate and it shouldn't be long before they begin to form their chrysalides!  Maths has focussed on place value and number work whereas Literacy has been based around our text, 'Keeper'. We continue with this next week. In Science, we have begun to learn about the life cycles of plants. In amongst paceball, hockey, swimming, e-safety and music lessons we also created our Christmas cards (yes, you read that correctly) and these should have made their way home to you in the hope that you will order some and help raise funds for the school.
Our Learning Champions were Charlie P, Georgia and Lottie – congratulations on your efforts. We also said well done to Ella, Alfie N, Ben, Anastasia, Chloe and Mia who were the recipients of our first year group awards.
We held our class councillor elections this week. It is great that so many of our children engage with this aspect of school life and put themselves forward to be their class's representative. In the end, Chloe, Max C and Isabella were chosen by their peers for this role. Well done; we know you'll do a great job!
Thursday 14th September 2017
Our first full week back and what a way to start! Beth from Zoolab visited Cottages on Monday and brought along a few friends: Mr Twig the stick insect, Mildred the millipede, Tracy the tarantula, Fergal the tree frog, Colin the cockroach and Cornflake the corn snake made an appearance and most seemed very happy to make friends with us – Mrs Cox was very excited by this as you can see in the photos. It was a fantastic experience and kicked off our Tribe topic wonderfully!
How did we follow this? With toucan paintings, story writing, rock painting, samba drumming, paceball, swimming, hockey, place value work and getting soaked in the rain; this highlighted the need for a waterproof coat and change of PE kit!
This week marked the start of our new school reward system and we congratulated Isobel and Aryaan who became our first learning champions. Well done to both of you!
Thursday 7th September 2017
Wakey wakey rise and shine! Time for school. We shall see you all shortly at Main School at 8.45. We'll be the ones smiling and trying our best not to look too sleepy! 
Wednesday 6th September 2017
Well, it's almost time for you to head back to school and into Year 5 and Cottages - whoop whoop! We hope you've had an amazing summer, despite the lack of sunshine, and are rested and raring to go!  We've been busy cleaning and sprucing up Cottages and are excited about getting back to work!  Yes! Really!  Ok, so perhaps we're not looking forward to the early mornings but we have lots of new experiences for you to enjoy!  Have a good sleep tonight, a good breakfast in the morning and we shall see you at Main School in the morning.  Remember, the teachers are on duty from 8.35 and school begins at 8.45.  Pick up will be from Cottages at 3.15.